Antonia Scatton is a writer, political strategist, and expert in messaging and framing, with more than 25 years of experience working with political campaigns and advocacy organizations.

Antonia worked extensively with George Lakoff, messaging guru, pioneer of Cognitive Linguistics and author of the best-selling book Don't Think of an Elephant, to develop practical strategies for reframing the public debate. Learn more.
MY LATEST NEWSLETTER: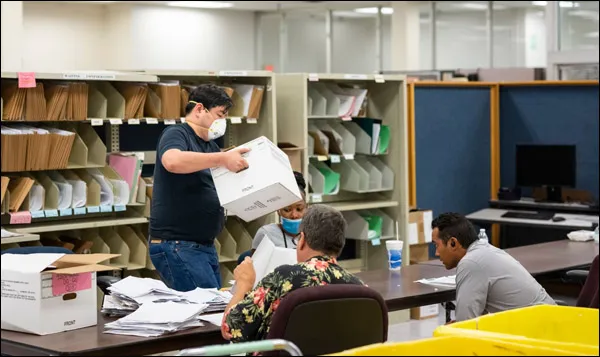 How to BEAT the right-wing attack machine.
The right-wing attack machine always cooks up a story that makes us look evil and them look heroic. Refuting their story just amplifies their attacks. We win by playing offense. That means providing a better story and making them play defense.
How to stop getting played by the Right-Wing attack machine.
Their entire media strategy depends on getting us to play our part. The only way to beat them is to refuse to play their game.
IN CASE YOU MISSED IT:

What is Framing?
Framing is about getting people to see a particular issue the way that we do, and getting people to use our values as the criteria to judge right and wrong.
Learn more
Blueprint for a Better Party
The Blueprint is a process to build capacity, improve services to candidates, develop leadership at all levels, increase volunteer participation, develop year round community presence and voter engagement, and improve the party brand both internally and externally.

I developed this Blueprint in 2018 with the leadership of the state Democratic Party of Arizona, to be deployed through the 2020 elections. Learn more


Learning from Lakoff
Professor Lakoff's discoveries in cognitive science elevate his work on political framing from "good advice" to "critical truths we ignore at our own peril".

We have to understand how public opinion changes and the structure of our competing moral systems if we are to succeed in reaching people and overturning the Right's dominance over our public debate. Learn more
"We need more folks like Antonia working on revolutionizing the way we campaign. If we are going to continue to pull in newer generations of voters, we must think outside the box and find new and different ways to reach the growing and ever-changing electorate."

– Sally Boynton Brown
Executive Director, Democratic Party of Florida
President, Association of State Democratic
Executive Directors
---